---
Posts Tagged 'Teamcenter'
Wednesday, April 9th, 2014
Time-to-market, pricing pressures, speed of technology change, global markets and supply chains are the top drivers that highlight issues facing consumer and industrial electronics companies today. Whether it's a home appliance, computer, cell phone or a controller driving a factory line, individual product lifecycles continue to shorten, while bringing increasingly complex products to global markets entails more effort and risk.
Do you know what to look for in a product lifecycle management (PLM) solution?
What are the basic capabilities your company can implement today, to start making better products? (more…)
Wednesday, March 12th, 2014
Siemens has launched a series of conversations that we're hosting across the country to discuss the software revolution, the manufacturing resurgence in America and training the next generation workforce. The discussions bring together industry, government and academic leaders at events in key cities.
In February, the conversation started in Cincinnati, at one of the oldest Siemens manufacturing sites in the world. Originally built in 1898, the Siemens Norwood plant has transformed in recent years to apply the latest advancements in software and hardware. The plant uses NX™ for design and manufacturing and Teamcenter® for data management. (more…)
Wednesday, March 12th, 2014
Today's products are more sophisticated and complex than ever before. No matter what industry you're in, your products are increasingly including electronic and software components as well as mechanical parts. Teamcenter® software can help you manage this complexity. (more…)
Wednesday, January 8th, 2014
Data, knowledge-sharing and collaboration are bigger challenges in the shipbuilding industry than other industries. Complications come from large amounts of data, different design and manufacturing stages, different disciplines and different software. Further adding to the challenges are the huge supply chain which includes design agents, equipment manufacturers, block fabricators and more. (more…)
Wednesday, December 11th, 2013
When procuring a part, it is important for procurement officers to understand the supplier's costs, material costs, manufacturing costs, machine rates, labor and burden costs, etc. This wealth of information provides a foundation for procurement officers to judge if the price quoted by the supplier is realistic, improving their negotiating position and allowing them to take control of procurement costs. (more…)
Wednesday, November 13th, 2013
Siemens PLM Software customer of more than 17 years, JCB is one of the world's leading construction equipment manufacturers and has a long heritage of supplying innovative products.  JCB uses NX™ and Teamcenter® for its computer-aided design and data management.   Working with NX daily gives JCB a keen insight into CAD challenges.  (more…)
Wednesday, November 13th, 2013
Consumers all over the world have more vehicle choices than ever before.  As an automotive manufacturer or supplier, this means that you are under tremendous pressure to deliver innovative, high-quality vehicles and components as efficiently as possible.
But what do you look for in a product lifecycle management (PLM) and digital manufacturing (DM) solution? What are the essentials that you need to achieve excellence in automotive process management? (more…)
Wednesday, October 9th, 2013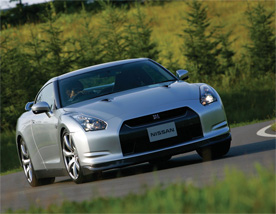 In Nissan's view, the global automotive industry is now engaged in "one of the greatest engineering competitions in history." Carlos Ghosn, Nissan's CEO and president, writes on the company's website, "In pursuit of environmentally sustainable mobility, we are now engaged in a great race…[that] will change almost every facet of the car in the years ahead and…distinguish the winners from the rest." (more…)
Wednesday, September 11th, 2013
How much time do you spend searching for product data? Does it seem like you need to know exactly what you're looking for, and exactly how to look for it, before you can actually find what you need? While your PLM system brings together all the data you need from a variety of sources, sometimes it can be a challenge to filter what can be an overwhelming amount of information to make a good decision. That's why we're pleased to introduce the next release of the Active Workspace client, version 2.0. This innovative, web-based client simplifies the Teamcenter® software user experience by providing streamlined, intuitive product information anytime, anywhere, on any device. (more…)
Wednesday, July 10th, 2013
Do you need more from your product data management (PDM) system but not sure where to start? The Teamcenter® software Rapid Start configuration may be right for you.
Teamcenter Rapid Start delivers Teamcenter, the world's most widely implemented product data management (PDM) solution, preconfigured to get you up and running with PDM quickly and cost-effectively. (more…)